FEED THE HUNGRY & HELP FARMS
Please join us to help feed communities in need & support farmers on the frontline of the pandemic.
Your monthly donation brings healthy fresh fruits & vegetables to individuals, kids, and seniors in need through our network of community hunger relief partners while sustaining the small independent farmers we support and source from.
Do Good in Tough Times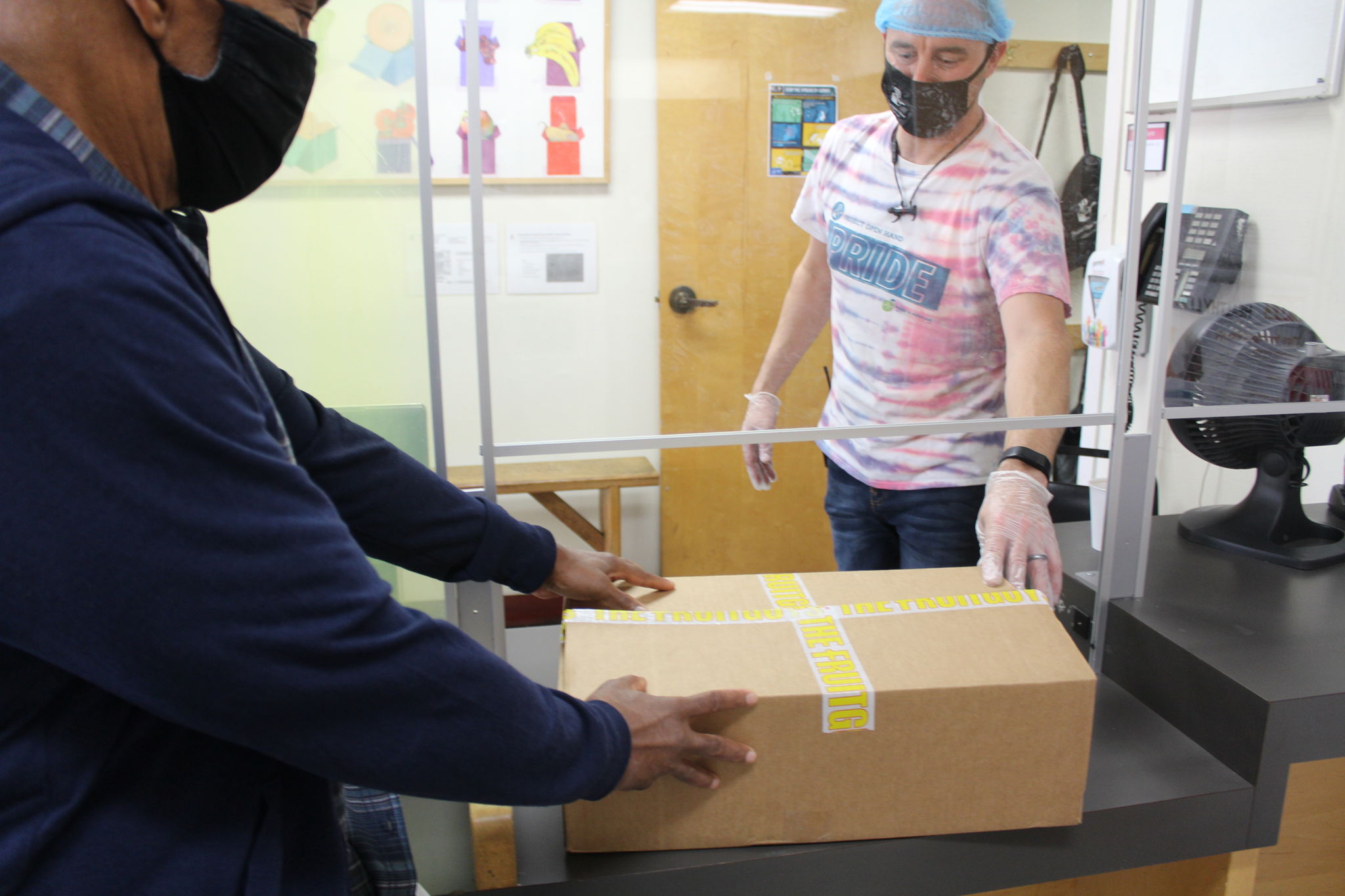 Since the launch of The FoodWorks Fund last August, the generosity our of community has brought
healthy food to more than 22,000 neighbors in need
.
As the pandemic drags on, far too many people don't know when they will be able to afford to buy healthy food again. According to Feeding America, nearly half of the people now seeking help from food banks have never been to one before. Our farm partners are also facing dire choices from drops in revenue. In a world turned upside down, there is still good to be done.
Where Your Donation Goes
Every month your 100% tax-deductible donations bring healthy farm fresh directly to those in need via food banks & pantries in our national network of hunger relief community partner organizations.

Thank You To Our Donors!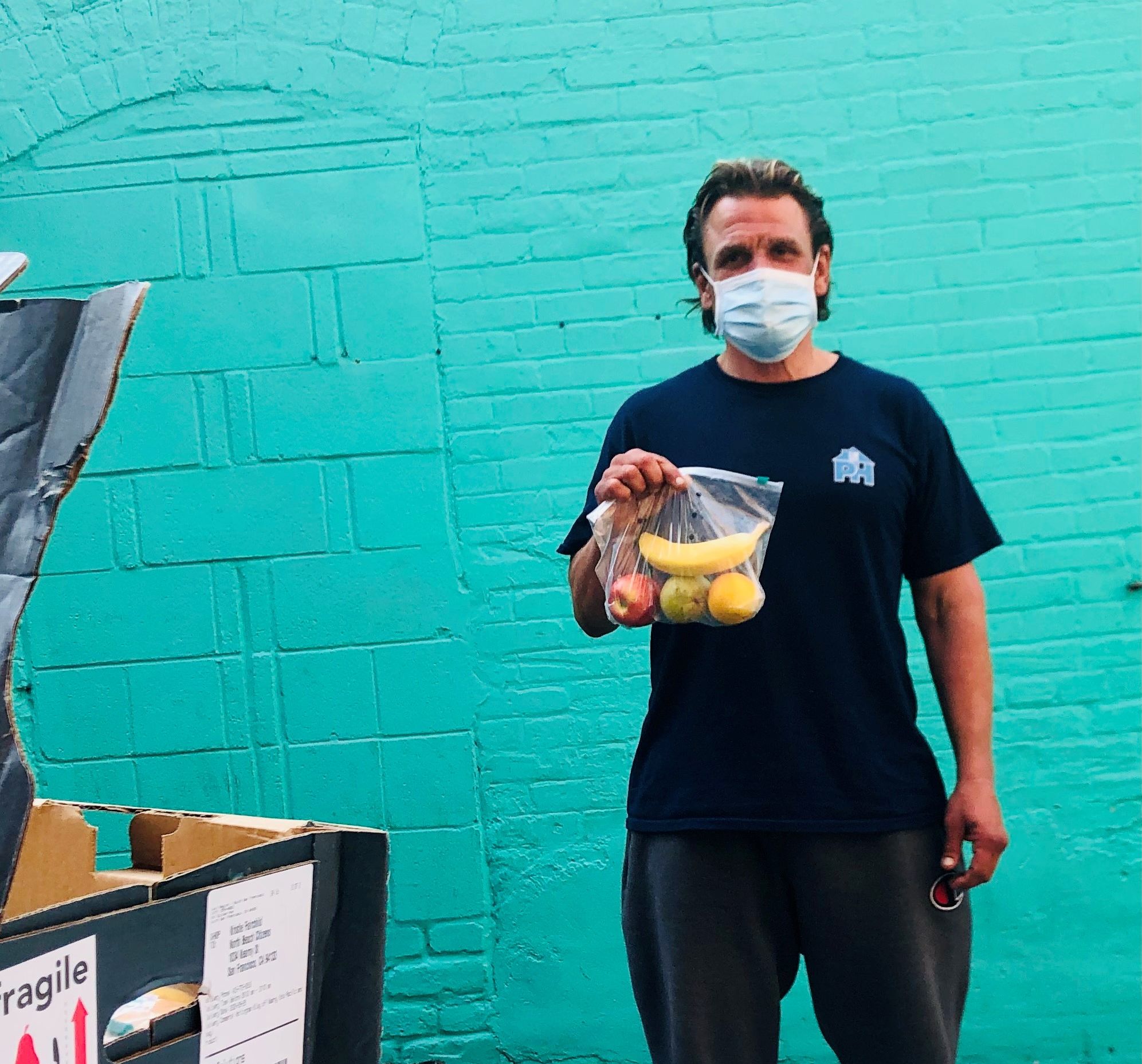 Thanks to you, the impossible seems possible. Last year, our community rallied together to make sure that neighbors didn't go hungry. Together we can continue in 2021 to meet the urgent need for healthy food. Your regular support can make all the difference to get us all to the other side of the pandemic.
"We at North Beach Citizens, are so grateful for the grab n' go bag we receive from The FoodWorks Fund! Being able to offer fresh nutritious food to those most in need means that no one had to go hungry or mke the impossible choices between buying food or meeting rent," said Executive Director, Kristie Fairchild.


*The above donors made contributions over $1,000
Ways To Donate
Please consider making a monthly donation in whatever amount you are able to provide ongoing food to those in need.
Interested in a Customized Corporate Philanthropy Campaign?
Please email us at foodworksfund@fruitguys.com.
Give In Honor Of or In Memory Of
You can designate a person or organization that you wish to honor during the donation process.
Get Recognized on our Donor Wall
Would you like to be recognized on our Donor Wall? If so, please fill out this form.
Donate by Mail
If you would like to send a check by mail, please make your check payable to
Community Initiatives, indicating on the memo line "The FoodWorks Fund," and mail to:
Community Initiatives
1000 Broadway Suite 480 Oakland, CA 94607
EIN:94-3255070
Contact Us
Questions? Email us at foodworksfund@fruitguys.com
TERMS OF SERVICE for recurring donations:
Acknowledgement of donation: You will receive an acknowledgement of each donation by email from WeDidIt, which includes your recurring donation amount, the frequency at which billing recurs, and a link to how to cancel your recurring donation. For a recurring donation, you will be sent an individual receipt containing the information set forth above each time that your donation is processed.
RECURRING DONATION POLICY: By completing your donation transaction, you agree that if you select a recurring donation frequency of daily, weekly, monthly, quarterly, or annually, your payment will automatically be processed for the amount and the frequency chosen. Your authorized method of payment will be charged the donation amount chosen at the frequency chosen until you cancel or modify your payment method.
CANCELLATION POLICY AND PROCEDURE: By completing your donation transaction , you understand and agree that you may at any time cancel your recurring donation to The FoodWorks Fund, a fiscally-sponsored project of Community Initiatives, by logging in to track your donations. If you need help accessing your donor portal, you can view WeDidIt's step-by-step instructions. Cancellations are processed immediately and you will receive a confirmation email from WeDidIt confirming that your recurring payment has been cancelled.
DONATE
$155,342
RAISED
$1,000,000
GOAL
| | | |
| --- | --- | --- |
| | | |
| This Campaign | 223 | 16% |
| has ended. | Believers | Funded |
This campaign has ended.