More than 30 million Americans have lost their jobs and their ability to provide food for themselves and their families.

Food banks and public school meal distribution sites are telling us of unprecedented demand from individuals and families, many of whom are first-time recipients.
Your donation brings healthy farm fresh food to hungry individuals, kids, and seniors through our national network of nearly 100 community partner organizations in regions across the country. See which organizations near you could receive your donation. While we try to deliver food to the food banks and school meal distribution sites closest to you, we reserve the right to send it to ones that need it most to prevent food waste and promote equity.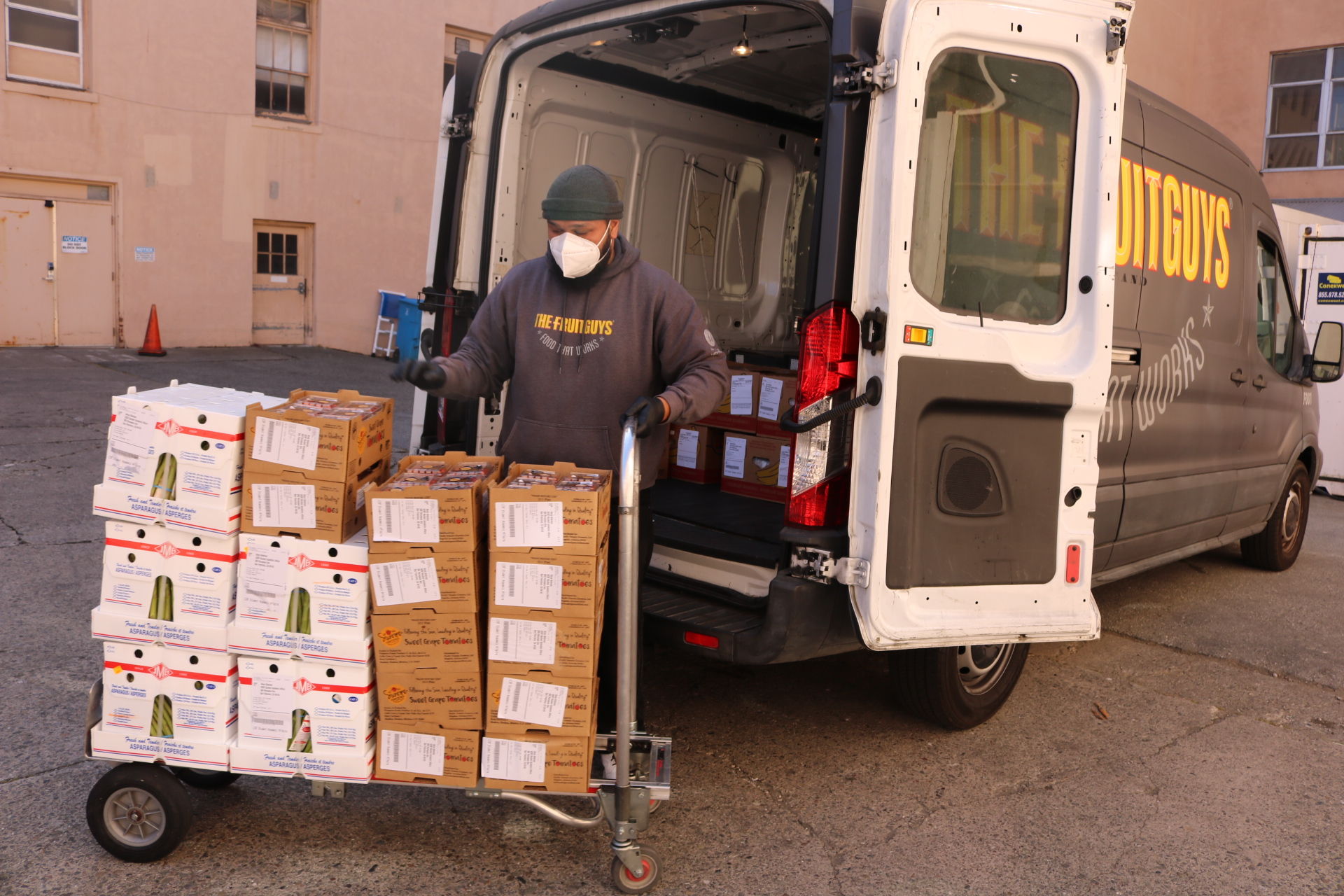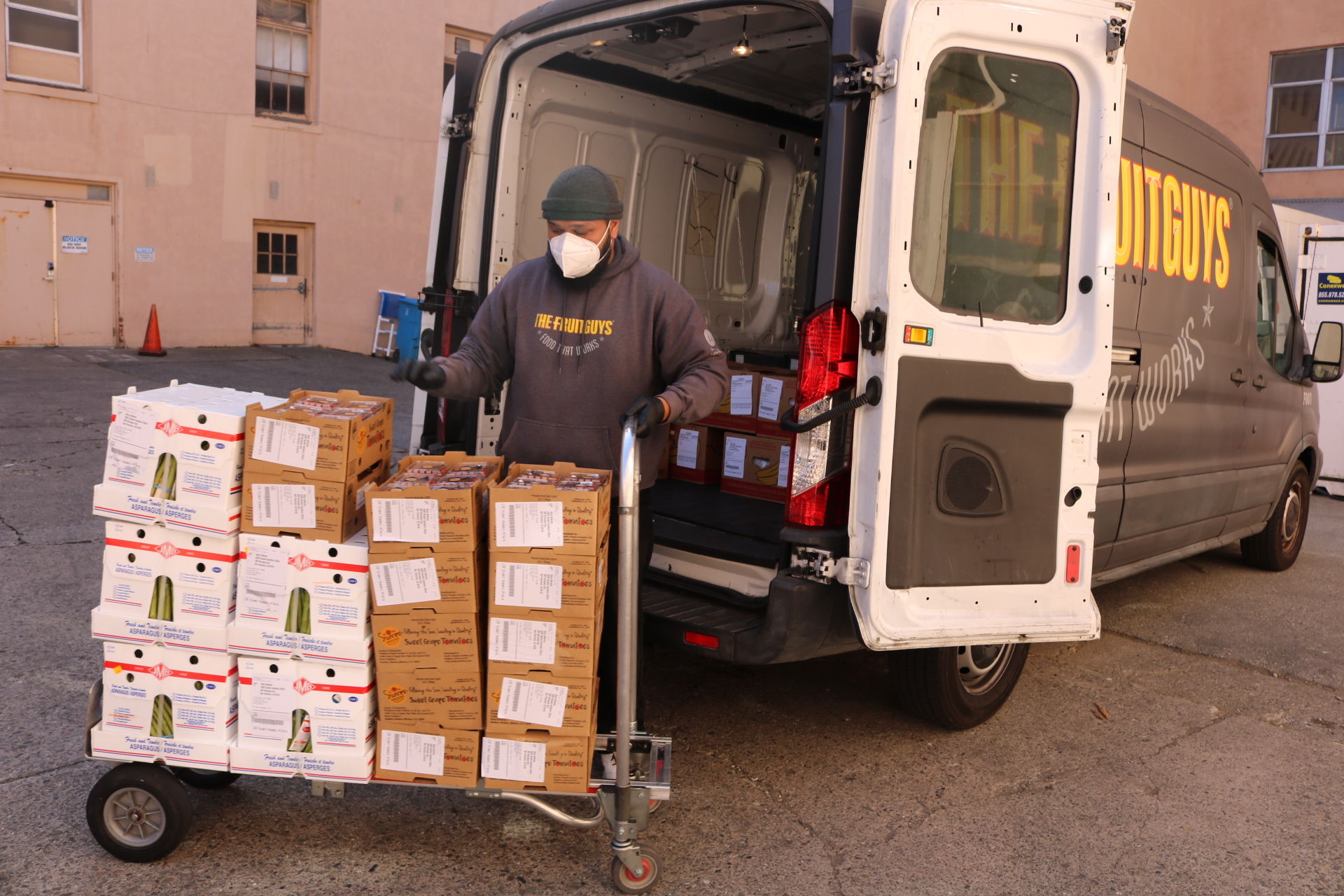 Our Story
The FoodWorks Fund evolved from the 22-year-old GoodWorks hunger relief mission of The FruitGuys, a national produce delivery service. At the outset of the pandemic, office fruit delivery clients asked us to send donations of fruit to hospitals and healthcare workers, schools, and food banks.

The Fund is the next step in expanding our ability to meet the country's historic hunger crisis. We leverage The FruitGuys' farm direct and produce vendor relationships to source fresh fruit and vegetables and deliver them to food banks, charities, and school meal distribution sites.
Give In Honor Of or In Memory Of
You can designate a person or organization that you wish to honor during the donation process.
Get Recognized on our Donor Wall
Would you like to be recognized on our Donor Wall? If so, please fill out this form.
Give by Mail
If you would like to send a check by mail, please make your check payable to
Community Initiatives, indicating on the memo line "The FoodWorks Fund," and mail to:
Community Initiatives
1000 Broadway Suite 480 Oakland, CA 94607
EIN:94-3255070
Contact Us
Questions? Email us at foodworksfund@fruitguys.com
Donate via Credit Card or eCheck
FAQ
Is my donation and credit card info secure?
Yes, the security and confidentiality of your information is our highest priority. We will not sell, trade or share your personal information with anyone else, nor send donor mailings on behalf of other organizations, and we will only share personal information if you have given us specific permission to do so.
Is my donation tax deductible?
Yes, we are a fiscally sponsored project of Community Initiatives, which is a public 501c3 organization recognized by the IRS. Your donation is tax-deductible to the fullest extent permissible by law.
How do I know that my donation was made successfully?
You will receive an emailed receipt immediately after your donation is submitted and your credit card is processed. Your donation will also show up on your bank or card statement within 1-3 business days.
Do I get a receipt?
Yes, a receipt is sent to your email inbox once your donation is processed. Please be sure to keep a copy of your receipt for tax purposes. If you select a recurring donation, you will be sent an individual receipt each period when your donation is processed.
Is my donation private?
We will not share or sell a donor's personal information with anyone else, nor send donor mailings on behalf of other organizations.